Come and join us to learn about foraging in the hedgerows and fields. You'll be surprised at what edible and helpful plants you will find, growing in places you wouldn't think to look!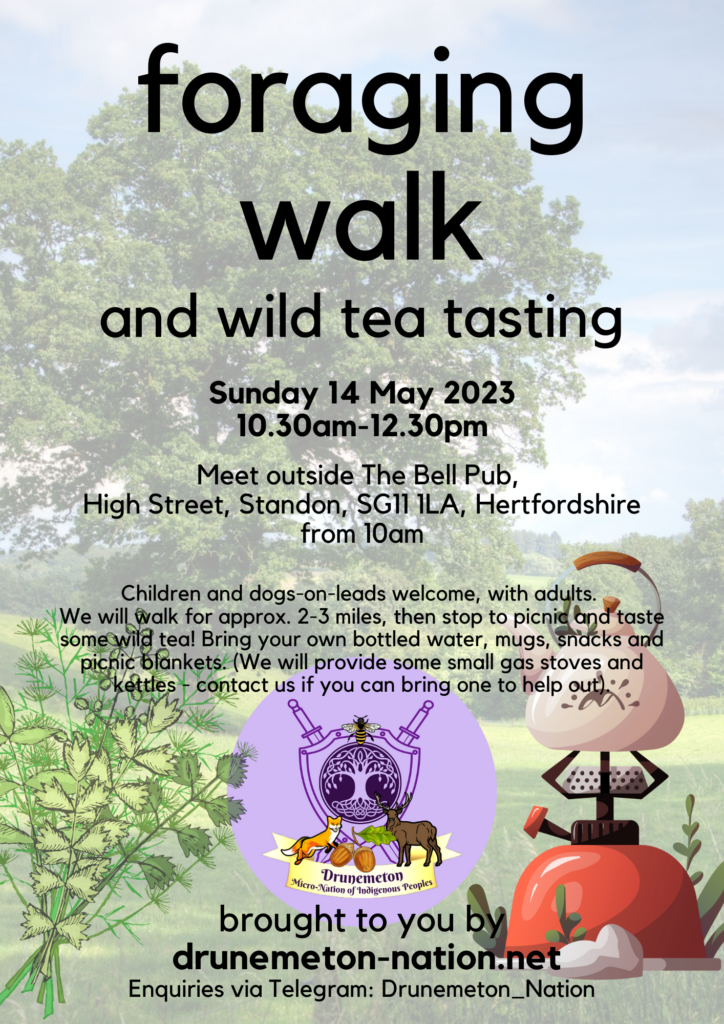 The 'walk and talk' will be delivered by Damien, a community member who has built up his knowledge of foraging from going out and doing it (the best way!). You'll learn how to recognise some useful plants, and experience a sociable, fun walk out in the fresh air! Children and dogs-on-leads are welcome too, if accompanied and supervised by adults.
We'll also stop along the way for a wild tea tasting which we'll make from our findings. Please bring your own bottled water, mugs, snacks and picnic blankets (you will have to carry these with you on the walk – we suggest using a small backpack). We will provide kettles and small gas stoves to share, but contact us if you can help out with this.
Starting/ending point: The Bell Pub, High Street, Standon, SG11 1LA, Hertfordshire (from 10am)
Day/Time: Sunday 14 May 2023 from 10.30am-12.30pm (plus time afterwards for socialising in the pub – optional)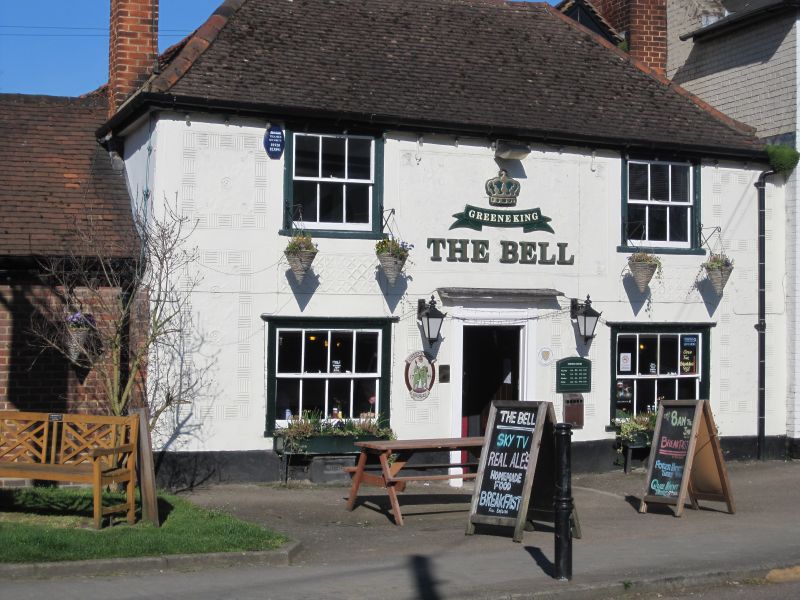 Meet from 10am at the pub. We will go on a gentle 2-3 mile walk, which will take approximately 2 hours including wild tea tasting/picnic.
We'll return to the pub afterwards, and you can grab some well-earned beers, coffee and/or food if you wish.
No charge for the walk. You will need to pay for your own pub drinks/food.
We'd be grateful if you'd consider making a donation to our crowdfunding initiative, to enable a convention from Drunemeton Micro-Nation to attend MicroCon 2023 EU in August 2023. Donations can either be made via our crowdfunder page, or in cash on the day of the Foraging Walk.
Please let us know via our Telegram group if you're attending the Foraging Walk and how many people, so we can gauge numbers. If a large group, we may opt to do two separate walks. Having your contact details helps us to communicate with you if we have to postpone or cancel. See you there! 🙂