As we want to be both both knowledge- and action-oriented, we aim to offer various information events, training workshops, demonstrations and other events. See our latest events below.
---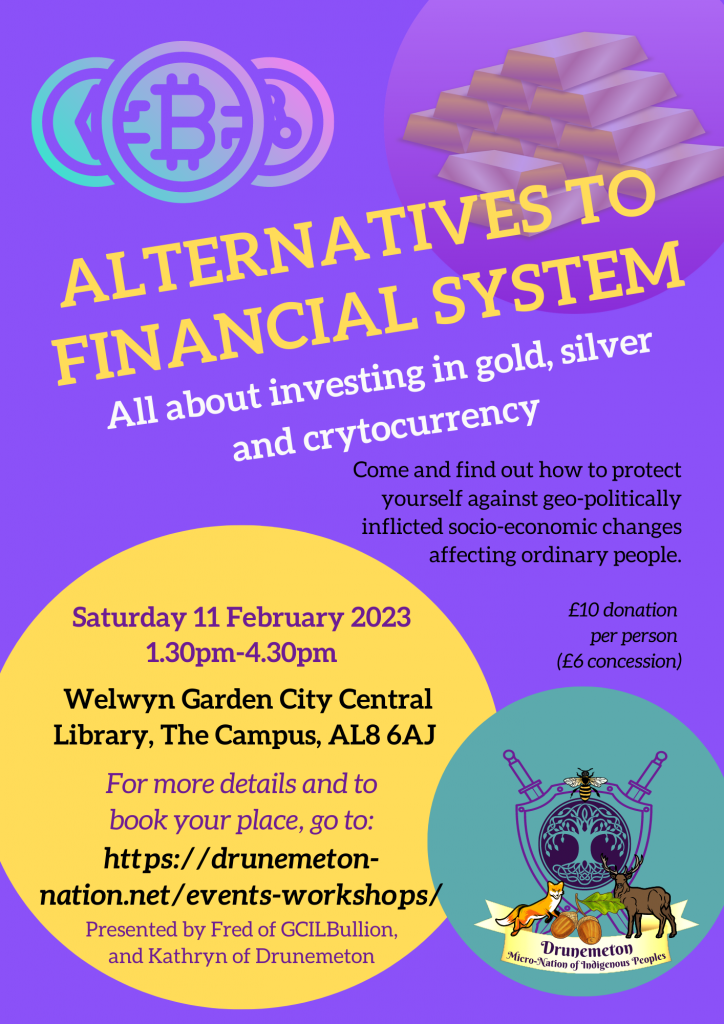 An Afternoon Exploring Alternatives to the Current Financial System
This event will have two speakers. We'll kick off with Fred Brett, one of the founders of GCILBullion.co.uk, talking about how you can make easy monthly investments in gold and silver.
Drunemeton Micro-Nation has a community accumulator account, which means less hassle for everyone, and your gold/silver is yours. We don't earn commission – this is simply a community bulk buying account, so we all benefit from discounts and easier admin.
Next, Kathryn, one of the founders of Drunemeton Micro-Nation, will teach you all the basics you need to know about Cryptocurrency. Kathryn was on the development teams of two community crypto projects, and keeps up to date with crypto market developments, including the threat of CBDCs.
Date: Saturday 11 February 2023 – 1.30pm-4.30pm
Venue: Large Meeting Room, Welwyn Garden City Central Library, Campus West, Welwyn Garden City, Hertfordshire, AL8 6AJ
Donation: £10 per person (£6 concession) – places are limited, so book now! 🙂
[Note: The link will take you to the event ticketing page at TicketTailor]
---
Shortcut to all our current event listings at Drunemeton's page on TicketTailor:
---
PREVIOUS EVENTS
Even though these have passed, we've left them here so you can get a flavour for the types of events we arranged before, and may arrange again, subject to enough interest.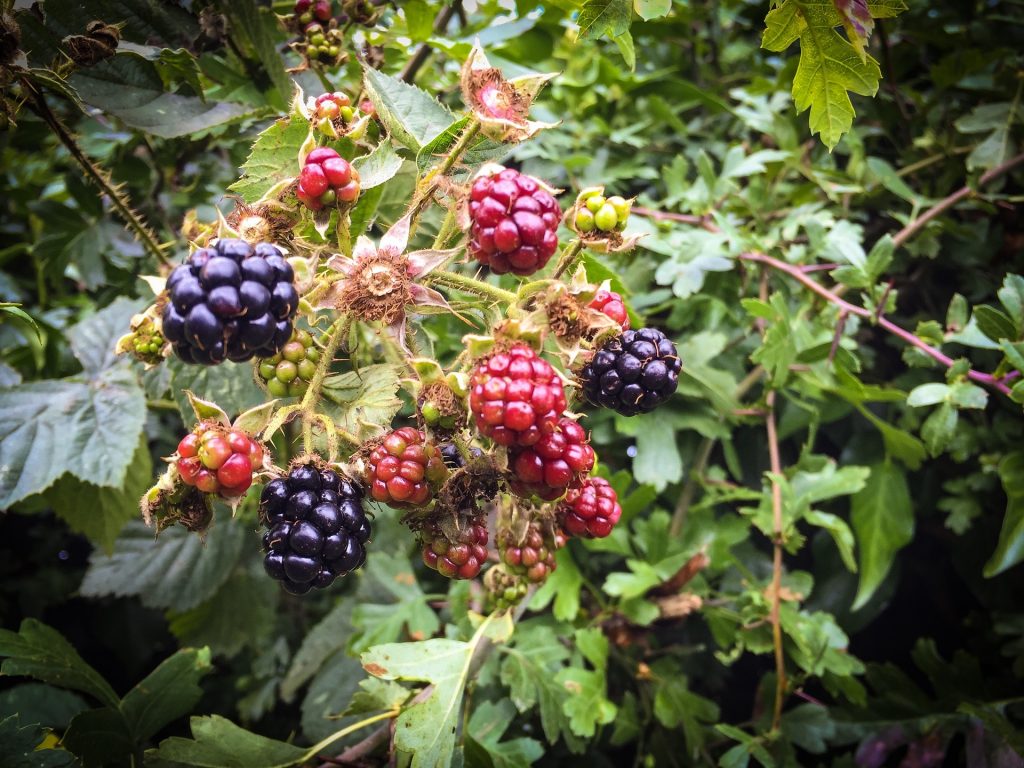 Foraging Walk, Hertfordshire
Come and join us for a free, sociable walk in the fresh air, and learn about edible and useful plants growing around us, from Damien, a community member.
Date: Sunday 20 November 2022 – 10.30am-12noon + socialising in pub afterwards (optional)
Venue: Meet at The Bell Pub, High Street, Standon, SG11 1LA
The walk is free. You will need to pay for your drinks/food in the pub.
---